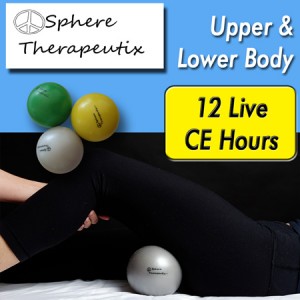 What is Sphere Therapeutix® Bodywork?
Sphere Therapeutix™ is Structural & Medical Massage With a Twist. Sphere Therapeutix® is a bodywork therapy that will help to create space in the body and reduce pain and tension through the use of pressure and traction with a 4″ air filled sphere combined with t spheres®, neuromuscular techniques, and stretching.
Learn advanced skills to treat many conditions that are associated with the back, neck, shoulders, hips, legs, and feet. Perform deep tissue massage with your hands and massage spheres. Incorporate various sizes of spheres into your routine to relieve adhesion and muscle tension.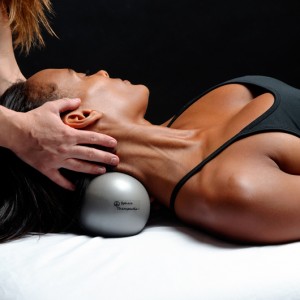 This course will save your hands and teach you advanced anatomy skills.
This type of bodywork will help to relieve tissue adhesion and muscle tension. Help your client feel freedom in their body and live a happy, healthy and pain free life while reducing strain on your body.
Sphere Therapeutix® helps to retrain the nervous system through the use of mild pressure and traction which creates space between muscle and bone. This technique aligns the bones first and then works the muscles from origin to insertion to reduce tension and hyper contraction in the muscles and fascia.
---
Sphere Therapeutix® Medical and Sports Performance Massage
---
Learn Sphere Therapeutix Techniques